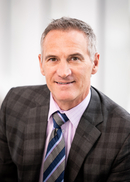 Jerry David, MBA, CLU®, CFP®, AEP®
Wealth Management Advisor
414-203-6016
Education
University of Wisconsin-Milwaukee – Bachelor of Science in Mechanical Engineering
Marquette University – Masters in Business Administration
---
Awards and Recognition
Northwestern Mutual-Downtown Milwaukee Financial Representative of the Year for 2005, 2006, 2007, 2008, 2009, 2011, 2013 and 2014
Million Dollar Round Table Top of the Table for 2012-2015
Northwestern Mutual Forum 2005-2009, 2011-2015
Northwestern Mutual-Downtown Milwaukee Concierge Club
---
Professional Organizations
Jerry is a member of the National Association of Estate Planners & Councils. The National Association of Estate Planners & Councils (NAEPC) is a national organization of professional estate planners and affiliated local Estate Planning Councils focused on establishing and monitoring the highest professional and educational standards. NAEPC fosters public awareness of the quality services rendered by professionals who meet these standards. NAEPC builds a team approach involving cross-professional disciplines to better serve the public's need in estate planning.
Jerry is also a member of the Association of Certified Financial Planners™ (CFP®). CFP Board is a non-profit organization acting in the public interest by fostering professional standards in personal financial planning through its setting and enforcement of the education, examination, experience, ethics and other requirements for CFP® certification.
Jerry is also a member of the Million Dollar Round Table-Top of the Table Million Dollar Round Table's Top of the Table is an exclusive forum for the world's most successful life insurance and financial services professionals. These people are committed to providing exemplary client service while displaying the highest standards of ethics and professional knowledge.
Top of the Table members exchange advanced sales ideas, productivity ideas and develop interpersonal relationships in an international network of leading insurance and investment financial services producers and advisors. All are members of MDRT, The Premier Association of Financial Professionals, and have met qualifications far in excess of those required for MDRT membership.
---
Associations and Memberships
---
Personal
Faith, Family and Community are important to me.
I am a proud long time resident of Franklin, Wisconsin, with my wife Peggy and our children Jackson and Jenna.
I am a huge "car guy". To quote Barry Meguiar, I have an unexplainable passion for cars. I restore, collect and race cars ranging from a finned Studebaker, to a classic muscle car, to a Ferrari.
In addition to cars, I am also committed to personal fitness, vigorous endurance sports and have my black belt in Karate. Most of all, I enjoy spending time with my family.
---